Jamie Lallement
Veterinary Technician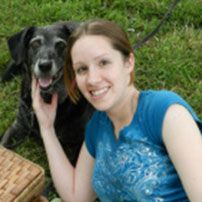 Even from a young age I always had a deep love for animals. However, my decision to become a veterinary technician came after I adopted a black Labrador puppy that I named Cookie. A few days after bringing her home, I was told that her litter mates had all tested positive for parvovirus and that most likely Cookie would as well. Within the next few days she began to show symptoms and did test positive. After going through the process of all of her treatments not only at the veterinary hospital but the follow up care that I did at home, truly made me realize that I wanted to pursue a career in the veterinary field. I received an associates in applied science from the Vet Tech Institute in Pittsburgh, Pennsylvania in October of 2005. Thirteen years after caring for her as a puppy Cookie has been by my side as I have been enjoying my chosen career.
---
Hanna Reimer
Veterinary Technician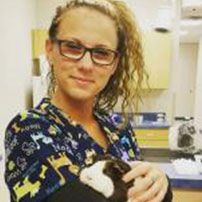 I have always had a passion for animals ever since I was a child. Growing up there were always pets in the house. Whether it be cats, dogs, or even guinea pigs at one point! I am a cat-mom to three fur babies Jack, Henry, and Agatha. I knew that I wanted to work in the veterinary field after realizing I could combine my passion for animals and the medical field as a senior in high school. I started volunteering at Crossroads and that developed into a career. I can't wait to meet you and your furry friends!