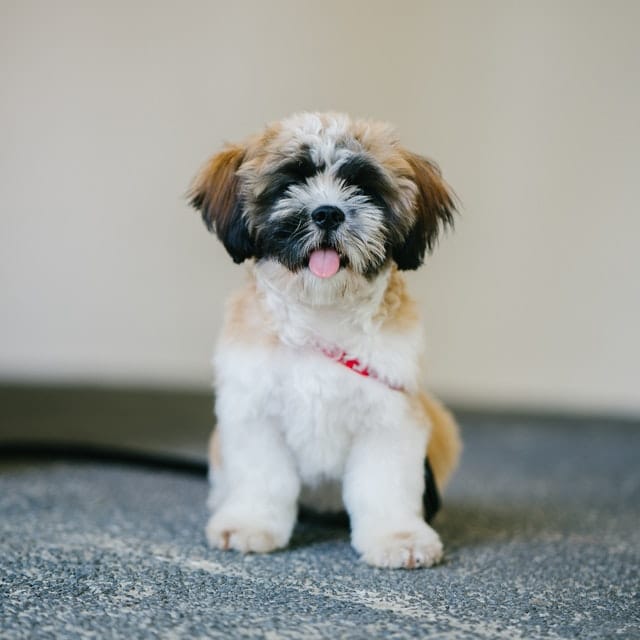 Simparica Flea & Tick Control – Kills Before Ticks Have A Chance!
Molly Merlini – 4.5yr old Shih Tzu
Molly is the precious fur-baby of the Merlini family! She's a spunky little shih tzu that loves coming to visit, and will say hi to anyone. Molly's owners keep her updated on all routine vaccinations and preventative treatments, including immunization for Lyme disease which is transmitted via ticks. Molly also gets a monthly flea & tick preventative called Simparica. Simparica comes in the form of a hard chew with a beef flavor, so pets including Molly think they're getting spoiled with a treat! Really, Molly's mom doesn't want her to get any infectious diseases that are transmitted by ticks. Unfortunately, North East Ohio's population of ticks has increased, and will continue to increase in the coming years. This past week in January, we had a gorgeous day of weather, so the Merlini family decided to go out and take advantage of the fresh warm air. The next day, Molly's owner found a tick on her head! Even in ONE warm day the ticks were looking for a host! She was brought in for a technician appointment to have the tick removed, but thanks to Simparica, the tick was dead before it got a chance to engorge itself in the skin or transmit any diseases. Simparica is a prescription preventative, so please talk to someone at Crossroads if you would like to put YOUR pups on Simparica too! The clinic number is (440) 853-8710.